To get an instant quote, simply search the gadgets you are looking to sell, or select from the options below
Whatever you're looking to sell, we can help. Check out our favourite types of gadget.
Gadget GoGo
The easy way to sell gadgets online
 It's exciting to get a brand new gadget. Especially when your new shiny gadget has bigger and better technology and features. However, this does usually make your older version go to the bottom of the pile; after all, you don't need outdated technology anymore. However, you don't have to let your old electronics go to waste. There's no point leaving old, unwanted gadgets to collect dust. This is where Gadget GoGo can help so you can sell gadgets online.
Gadget Gogo is the stress-free way to sell gadgets online. You don't have to worry about waiting for a buyer; you don't even need to come up with a product page or description, and you definitely don't have to worry about the stress of an online auction. Simply tell Gadget GoGo what unwanted gadget you have, state its condition and well offer you a price. It really is that easy!
Once you are happy with the Gadget GoGo quote, print out the free postage label, box up your old gadgets and drop it off at your local Post Office. It's the easiest way to make cash out of your old stuff.
Sell gadgets online
If you're having a clear out and looking for ways to make money out of your old devices, then Gadget GoGo can help. We will buy a whole host of unwanted gadgets, whether you're looking sell my iPad, sell my camera, or even sell an iPod.
Step 1
Find the gadget/s you wish to sell!
Step 2
Post them to us using our free label
Step 3
Sit back, and get paid within 48h
Step 1
Using our easy search box, find the gadget you wish to sell, choose the condition of your item, accept the quote and complete the check out.
Step 2
Package up your item, print out your free prepaid postage label and drop it off at your local Post office.
Step 3
Sit back, put your feet up and get paid, we pay all our customer within 48h of receiving their item.
Fast Payments & Free Postage
Turn your unwanted gadgets into cash,

fast!
Start Selling
Our Price Promise
Giving our customers

100% satisfaction

and complete peace of mind.
Find Out More
Can't find your gadget?
If you can't find your gadget, or you have a large collection of gadgets you want to sell, get in touch and

see how we can help.
Get In Touch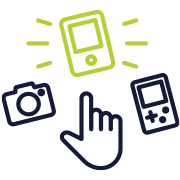 Biggest Selection Of Gadgets
Gadget GoGo offer to buy a huge range of gadgets at highly competitive prices, we offer the largest range of Gadgets for you to sell online.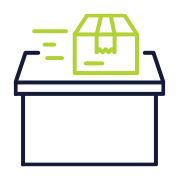 Free Postage
We offer free postage on all your orders, simply place your order and print your label.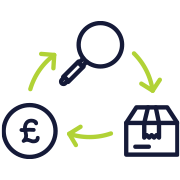 Simplicity
Selling your unwanted gadgets couldn't be easier – simply follow our 3 step guide to sell your gadget.
Fast & Easy Payments
Gadget GoGo pay all customers within 48h of receiving their items – We offer payments through PayPal and Bank Transfer.
Saving The Environment
With global e-waste projected to hit 50m tonnes in 2018, selling to Gadget GoGo ensures your unwanted gadget doesn't end up in landfill sites around the world. Instead, we will re-sell, reuse or responsibly recycle your unwanted gadget, helping to save the planet.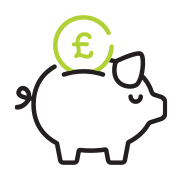 Price Promise
Providing your gadget is in the condition you stated, we promise to pay the price quoted, or we will return it free of charge.
Sell your iPhone – trade-in and recycle old iPhones
As well as buying Apple iPod, iPads and gadgets, we also buy phones too. If you're looking to sell your iPhone or trade it in for some cash then we can definitely help.
At Gadget GoGo we love all kinds of tech and phones are no different. iPhones have developed at an alarming rate and with the Apple iPhone being seen by many as the premium, tech market-leader for mobile phones, lots tend to upgrade every year, leaving thousands of old iPhone models needing a new home. That's where we come in and recycle iPhones.
With Gadget GoGo you can trade-in your iPhone with ease. Regardless of its condition or age, we offer a competitive price for every make and model. So, if you're looking to declutter your home or get rid of an unwanted phone or two, there is never a better time to do it.
First off, you're probably thinking 'how much is my iPhone worth?' well, you can get a free quote at any time, just find the model of your iPhone, select the condition it's in and you'll be given an instant online quote. If you're happy with the price, simply accept.
At Gadget GoGo, we take care of the postage fees, all you need to do is print out the postage label, box your iPhone and take it to your local Post Office.
If you're looking at upgrading to an iPhone 11, or saving for an iPhone 12, and have an old iPhone 8 or any iPhone for that matter lying around, then trade it in for some cash! No hassle, no stress, just easy money that you can put to better use.
If you've upgraded your iPad or tablet, or perhaps don't use your iPad anymore, then Gadget GoGo can give you an excellent price and a hassle-free way for you to sell your iPad. Whatever generation of your iPad, whether it's an iPad Mini, Air or Pro, we can offer you a great price.
The condition of your iPad will be a factor in the price we can offer you, so sell your iPad today before it suffers any further wear and tear which could reduce the potential cash you could receive. If you're looking for a way to 'sell my iPad' then check out our current prices and the iPads we are currently accepting.
If you have your eye on the next generation of iPads, then selling your existing iPad can be a great way to boost your cash and make buying that next model easier. If you're saving up, then make that buying day come even sooner thanks to the quick cash payments from Gadget GoGo.
Are you looking to sell an iPod?
With the increased capabilities of phones and the number of music streaming services, what once made an iPod so popular means that it has begun to lose its sparkle. Why take two gadgets out, when you only need your phone to play great music? Now that it's easy to get music on your phone and other devices, you may notice you're leaving your iPod at home more and more. Perhaps you have forgotten about it entirely.
If you have an old Apple iPod lingering in a drawer at home, you could be making money. If you don't need a separate music play and want to sell your iPod, then Gadget GoGo can help. We love all unwanted gadgets, whether young or old, almost new or rough around the edges. We buy all kinds of iPods from our customers from the tiny Apple iPod Shuffle to the larger iPod Classic. You can also sell your iPod Mini, iPod Touch or iPod Nano too. We love all Apple iPods, so just let us know what type you have, and we'll make you a cash offer.
Sell console for extra cash
Games consoles can be so much fun, but after a while, it is time to upgrade the console for a new one with more power and features. Alternatively, you may just not be getting enough use out of your games console to keep it lying around. You can make cash out of your unused, unloved games consoles with Gadget GoGo.
We love PlayStations, Nintendo and Microsoft Xbox, so whatever console you have, we're confident we can give you a fair price in exchange for your old games console. From small consoles to large, we love them all. So, if you have a Nintendo DS or even a retro Gameboy, we'll happily swap your old gaming device for cash. In some cases, we'll even buy the removes and accessories too such as Wii remotes.
Why not gather together all of the devices you don't need anymore, check our products and see how much money you can make from your unwanted stuff. Save time, boost your bank balance and declutter your home in one easy, simple step.
Remember, if you're not happy with our quote, you don't have to accept. So, why not see how much you can make today when you sell gadgets online with Gadget GoGo?